Yes, I know it's cheesy, but we are making cell-fies in sixth grade!  My students are learning about plant and animal cells, and since one of the NGSS standards is to make a model of a cell, I decided to do just that.
Since my shrinky dink project did not work out (yet), I decided to raid my fabric stash in the attic and have the kids make fabric cell models.  I brought in a huge bin of random fabric, and also pulled out some yarn, some pompoms, and some pipe cleaners.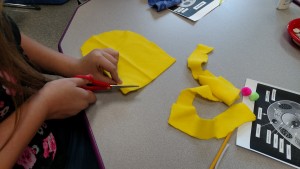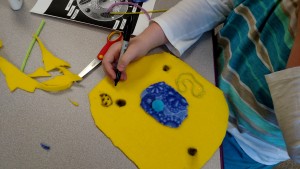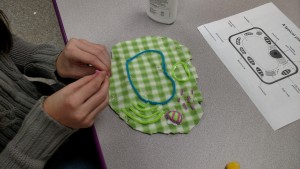 Students were given a handout with diagrams of both plant and animal cells on them, labeled with the organelles.  They each chose either a plant or animal cell, and got to work designing them.  We had some really creative use of materials.  The kids really enjoyed it.