M³ is a mobile makerspace available for conferences and workshops.  It includes a variety of hands-on STEM/STEAM & Makerspace activities designed for schools.  Learn how to incorporate math concepts with the Marshmallow Catapult.  Create simple circuits to learn about electronics.  Explore a variety of science concepts with paper hoop gliders and balloon powered cars.  Make your own musical instrument with musical straws, and much, much more.  
Your attendees will experience a variety of projects, from simple to complex.  They will discover how to implement a STEM/STEAM or Makerspace program whether they have a dedicated room or not.  Best of all, the projects and activities shared use mostly recycled and dollar store items.  You'll be able to start a program without breaking the budget.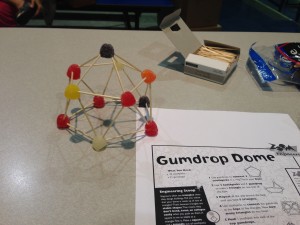 M³ has been a part of several conferences, including Edcamp STEAM, Edcamp Philly, Edcamp New Jersey, and even ISTE.  If you are interested in having the mobile makerspace come to your event, please contact me with the details.