What kid doesn't love slime?  It's colorful, ooey-gooey, and makes a wonderful mess.  Perfect for a STEM lab project!  Slime is a great way to learn about polymers and their solid and liquid properties.  We are also going to add in an art aspect by using the slime to make suncatchers.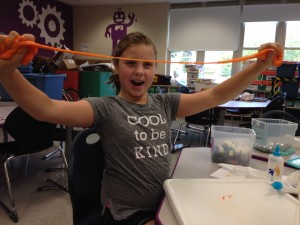 Supplies:
White or Clear School Glue
Liquid Starch
Food Coloring
Spoon For Mixing
Measuring Cups & Spoons
Bowl For Mixing
Small, Flat Bowl or Lid For Suncatcher
Plastic Baggies
Begin by mixing 1/2 cup of glue with 1/4 cup liquid starch.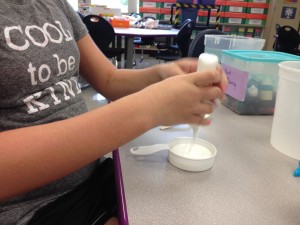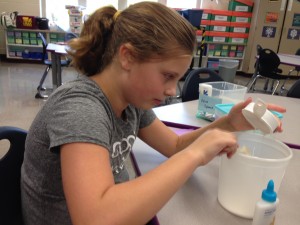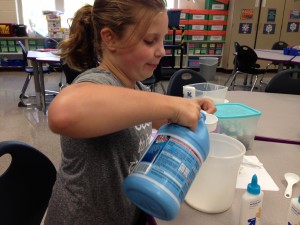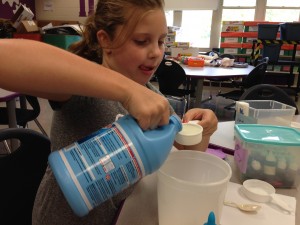 Next, add food coloring to create your desired color.  Knowing her aunt, Megan made purple!
Mix it well!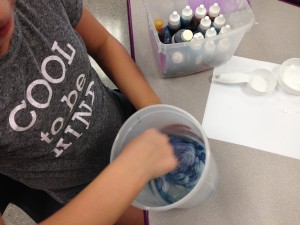 If it's too liquidy, add more glue one or two tablespoons at a time.  If it's too sticky, add more starch one tablespoon at a time.  When you are happy with the consistency, pour it out and get messy with it!
After making the purple, we decided to make a second color so we could have very colorful suncatchers.  This time, Megan went for orange, and boy did we get ORANGE!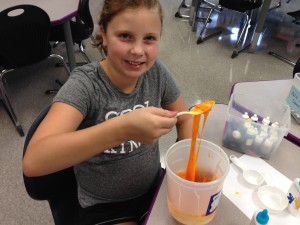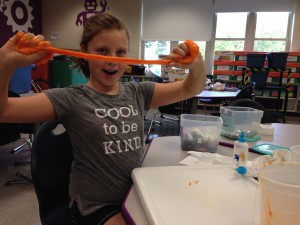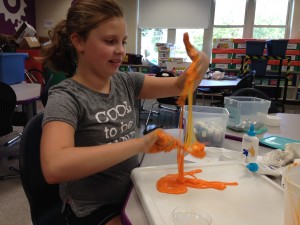 Although we followed the same recipe, the orange slime was MUCH stickier than the purple. We probably should have added more glue, but we had fun with it anyway.  Megan said the orange had the better color, but the purple had the better consistency.
Once we had both colors, we took small blobs of each and added them to our suncatcher container.  I have a bunch of petri dishes in the lab, and they are the perfect size for suncatchers.  We made one purple and orange, and one solid orange.  Now to let them dry a bit.  They should end up about the consistency of the gel window clings you can buy.  We'll see how they turn out in a day or two!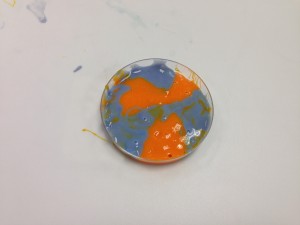 Any excess slime can be stored in baggies with the air squeezed out and should last a while.