Video Journal is a very simple app for recording and organizing short video clips in a calendar format.  Use the camera interface to select days and record short video clips for each day.  This is a great tool for video journalling, daily reflection, and more.
Use settings to select length of video clips (5-60 seconds), set compression, get notifications, and more.
Tap a day to access video tools.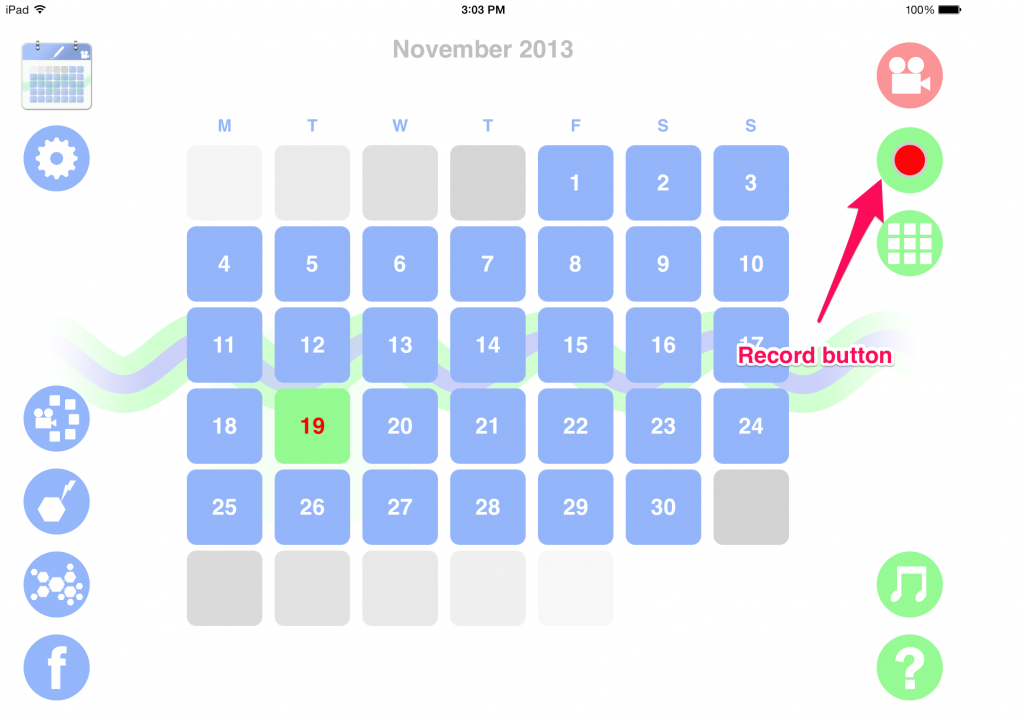 Record your video and it will be automatically added to the date selected and can be viewed at any time.