This Saturday I was back at Maker Depot for a 3D Design and Printing class led by the amazing Marcos Navas.  This was a class specifically for educators to learn about how to use 3D design in the classroom.  We had a great group of teachers join us, and spent several hours learning together.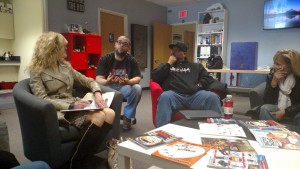 One of my favorite aspects of the class was that it focussed on ways to integrate 3D printing in class as a learning tool, not just a novelty toy to print random items on.  Marcos spent some time talking about the STEM and PBL aspects of 3D design, and gave several great examples how how students have used it in their learning.  One example he showed us was a math manipulative designed by a student who had trouble with positive and negative numbers.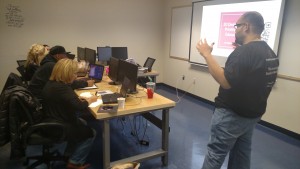 In addition to discussing how 3D design and printing can fit into the curriculum, Marcos also spent some time teaching HOW to design in 3D.  He shared one of my favorite 3D tools, Tinkercad.  Tinkercad is free, web-based, and easy to learn with a ton of built in tutorials and videos.  If you are looking to start 3D design with your students, Tinkercad is a great place to begin.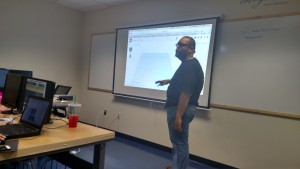 The class wrapped up with a tour of Maker Depot.  Many of the class members stayed for a while afterwards to ask questions and discuss what was learned.  Keep an eye on the Maker Depot website for upcoming classes in 3D Design and more.